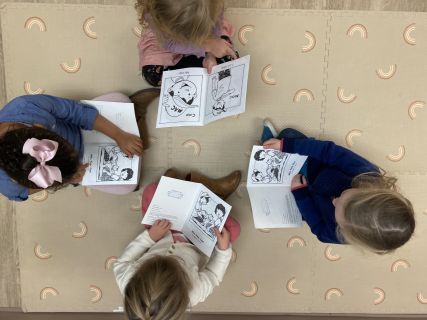 Welcome to Brookfield School - where our mission, vision, and philosophy work together to create a positive learning community that empowers students to thrive and reach their fullest potential.
Mission:

At Brookfield School, our mission is simple yet powerful: we foster a positive learning community that guides and encourages students to pursue their passions and develop their talents to the fullest. We are dedicated to nurturing young minds and helping them grow into confident, compassionate, and competent individuals.
Vision:

Our vision for every student at Brookfield School is threefold: Be respectful, Be responsible, Be ready. We believe that by embodying these values, our students are equipped to face any challenge and succeed in all aspects of life.
Philosophy:

At Brookfield School, we provide an environment where young minds flourish in thought and imagination, building both competence and character. Our commitment lies in the overall success of each child, fostering a sense of individuality while nurturing a strong sense of belonging within our school community.
Academic Excellence and Beyond:

We are committed to providing strong academic instruction in core skills, preparing our students for a bright future. But we believe that education is more than just teaching; it's about inspiring curiosity, creativity, and a thirst for knowledge. Our success-oriented program goes beyond traditional academics, offering a wide range of cultural and aesthetic experiences that enrich our students' lives.
A Shared Vision:

At Brookfield School, we firmly believe that an academically rich and rigorous education should be accessible to all, regardless of background or beliefs. Our non-denominational educational program is a testament to this belief. Our dedicated administration, teachers, and parents share a common goal of creating an inclusive and supportive learning environment.
Personalized Learning:

We recognize that every student is unique, with individual learning styles and preferences. Our flexible curriculum allows for personalized learning experiences, tailoring each child's education to their specific needs and interests. By catering to diverse learning styles, we ensure that every student can reach their full potential.