Welcome to Brookfield School, where your interest is deeply valued! We're thrilled that you're contemplating our school as a choice for your family's educational voyage.
Navigating the path to the perfect school for your family can indeed pose a challenge. Our dedicated Admissions Team stands ready to assist you, whether you're embarking on your first exploration of private schools, transitioning from abroad, seeking an institution renowned for its top-tier academics, or simply desiring more intimate class settings.
To initiate this exciting journey, we invite you to complete an information request form. Rest assured, a member of our admissions team will promptly reach out to you, providing an opportunity to delve into the myriad offerings of Brookfield School.
In the interim, we encourage you to peruse our website and connect with us on our social media platforms: Facebook, and Instagram. There, you'll gain a comprehensive insight into our school's unique approach to education, which seamlessly blends comprehensive learning with individualized attention.
We're eagerly anticipating the privilege of collaborating with your family and are looking forward to connecting with you in the near future!
---
Admissions Team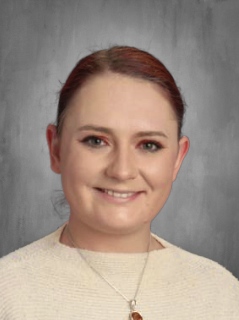 Amber Johnson
Admissions Director
Amber Johnson, a native of the vibrant city of Las Vegas, Nevada, is a dedicated and accomplished professional who has made significant strides in the fields of marketing and student admission. Born and raised in the heart of Las Vegas, Amber's journey through life has been characterized by her unwavering commitment to personal and professional growth.
Amber's academic journey took her to the prestigious University of Nevada, Las Vegas (UNLV), where she pursued a Bachelor's degree in Hospitality Business Management. During her time at UNLV, Amber honed her skills in business management, which would later become a cornerstone of her career.
Upon graduating from UNLV, Amber embarked on a path that led her to the Brookfield School, an institution renowned for its commitment to excellence in education. For the past three school years, Amber has served as the Admissions and Marketing Coordinator at Brookfield School, where her passion for education and her keen marketing acumen have combined to create lasting impressions.
Amber's role as the Admissions and Marketing Coordinator has allowed her to play a pivotal role in shaping the future of Brookfield School. Her dedication to her work is evident in her efforts to connect prospective students and their families with the outstanding educational opportunities offered by the institution. Her marketing initiatives have helped raise the school's profile and attract a diverse and talented pool of students.
Outside of her professional life, Amber finds joy and fulfillment in her personal endeavors. She shares her life with her loving husband, Carson, who has been her steadfast partner in all of life's adventures. Together, they have created a warm and loving home in the bustling city of Reno.
Amber's love for animals shines through her relationship with her faithful canine companion, Jack. The bond they share is a testament to her nurturing spirit and her commitment to providing a loving environment for those she holds dear.
Amber is also the proud aunt to three beautiful nieces, whose presence in her life brings boundless joy and inspiration. She relishes the opportunity to watch them grow and thrive, nurturing a strong family connection that is dear to her heart.
In addition to her family and professional commitments, Amber serves as the dedicated advisor of the Student Leadership Council at Brookfield School. Her guidance and mentorship play a vital role in fostering leadership skills and personal development among the students. Amber's passion for nurturing the potential of young minds is evident in her role as an advisor.
One of Amber's greatest passions is traveling. Exploring new cultures, cuisines, and landscapes has been a source of inspiration and rejuvenation for her. Her travels have not only broadened her horizons but have also enriched her understanding of the world and its diverse cultures.
In all aspects of her life, Amber Johnson exemplifies dedication, passion, and a commitment to excellence. Her journey from a student of hospitality management at UNLV to an integral part of Brookfield School's success story is a testament to her unwavering determination and her genuine love for what she does. With a loving family, a loyal dog, and a career she's passionate about, Amber's life is a rich tapestry of accomplishments and connections that continue to shape her bright future.
Morgan Rich
Assistant Director
Ms. Rich enters her third year at Brookfield TLC with a transition to the role of Assistant Director for the upcoming school year. She was raised in Sacramento, alongside her parents and two younger siblings, Anthany and Julea. In addition, she has two dogs named Mac and Lady.

Ms. Rich recently graduated from the University of Nevada, Reno with a Bachelor of Science in Speech-Language Pathology and Audiology. Eager to further her education, she will be starting at Grand Canyon University in the fall to pursue a Master of Education in Educational Leadership. In her free time, Ms. Rich enjoys spending time with her friends and family, trying new restaurants around Reno, shopping, and relaxing at Lake Tahoe.

Ms. Rich takes immense pride in her association with Brookfield School and looks forward to contributing to yet another exceptional school year with enthusiasm and dedication.